Camp Casco is made possible by the passionate work of many individuals who are personally committed to our mission. We are deeply appreciative of the amazing people who make up our camp family, and we are grateful for all they do.
 
Our Board of Directors
Our Special Advisor to the Board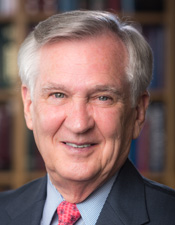 Special Advisor to the Board
Dr. Benz graduated from Harvard Medical School in 1973 and received his training at Brigham and Women's Hospital and the National Institutes of Health. He has served as president and CEO emeritus of Dana-Farber Cancer Institute, director emeritus and principal investigator of Dana-Farber/Harvard Cancer Center, and a member of the Governing Board of Dana-Farber/Children's Cancer Center. He is also a clinical hematologist and an active NIH-funded investigator. Dr. Benz joined Camp Casco in early 2017 as our first Special Advisor to the Board, and we are incredibly honored to have his expertise and insights guiding our organization.
Our Year-Round Volunteers
Camp Casco would not be possible without the outstanding contributions of our year-round volunteers. Click here to learn more about our year-round volunteer committees and the amazing work they do throughout the year!
 
Camp Counselors
Last but most certainly not least, our volunteer camp counselors and medical providers give their time, energy, and hearts to Camp Casco each summer to create the amazing week-long summer camp our campers have come to expect. Click here to learn more about how to become a volunteer camp counselor in 2017!